2023 Summer League
SFG Trap shooting information
The SF&G Trap Club operates nine trap fields all equipped with Pat-Trap target machines and voice release systems.
The Club regularly hosts registered Amateur Trapshooting Association shooting competitions and Trap shooting is open to the public per the schedule above.
Private and group trapshooting lessons are available by appointment.
Trap fields are located at the far end of the SF&G property.

SF&G is located off Holmes Rd across from Beech Ridge Speedway in Scarborough Maine.
Look for the blue and white sign at the main entrance near the edge of the Speedway parking lot.
From the main entrance, follow the road beyond the Pistol Ranges, Main Clubhouse and Utility Range entrances and then left at the pond.
Trap fields are up on the left, facing the 600 yard rifle range. Look for the green trap houses.
For more information contact:
The practice field is open to club members and the general public, weather permitting. Please refer to the Scarborough Fish & Game Events Calendar for days and times.
Cost is $7.00 per round (25 Targets) for SF&G members and juniors and $8.00 per round for non-members.
Eye & ear protection and safe gun handling are required.
New shooters are welcome. Club members always available to answer questions and get you started.
Come on out and have some fun!
Trap has ammo available for those wanting to shoot with us during this ammo shortage.
Join us Thursday evenings for shooting under the lights!

Open practice shooting Thursday evenings 4-8pm
ATA Registered Shoots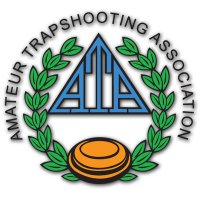 2022 Amateur Trapshooting Association Shooting Season
*Scarborough will host ATA registered shoots on the following dates in 2022
Singles Marathon June 26th
Maine State Shoot July 15th-18th
MTA/ATA Shoot September 25th
Hall of Fame Shoot October 16th
Hall of Fame Shoot – Rain Date October 23rd
Leagues/Fun Shoots
Scarborough Trap will host non-registered shoots on the following dates in 2022
Youth Shotgun