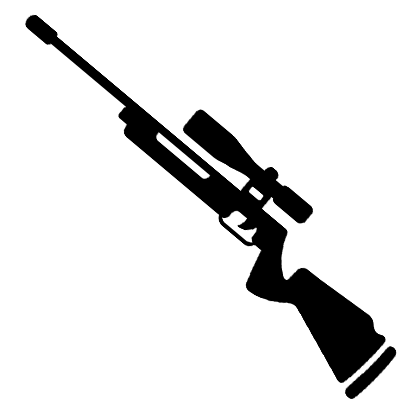 Rifle
The Rifle Discipline meets in the Rifle Field House once a month on a weekend day, usually immediately following an event. You can find the Monthly Meetings on the Club Calendar or below on the main rifle calendar.
We support High Power, AR-Tactical, Precision Rifle Shooters and any Safe Rifle Shooters, so please join us in person for any of our scheduled events.
New rifle shooters are always welcome, and the public is welcome to attend
WINTER SHOOTS:  We will use the 500 yard line during the winter as the 600 line does not get any sun and usually ices over
The Range at Scarborough
Practice, Training and Competition Year Round

Whatever your Rifle Discipline choice is The Range at Scarborough is a first class facility. All of our events, Open Rifle, Training Sessions and Competitions are Open to the Public. We provide a fully electronic range for all fixed distance shooting, including practice, fun matches and sanctioned competitions. We provide electronic shot indicators for Precision Rifle Practice and Competitions. Join us for affordable, fun, educational and above all SAFE experience with some great people!

Formal & Informal Competition

We offer a full calendar of Events through out the year. Our Spring through late Fall Competition Schedule is a very full one. High Power Rifle (NRA and CMP) across the course. NRA Mid-Range for Service Rifle, Match Rifle, AR-Tactical and F-Class Approved and Registered events are held several times a month. We are introducing in October NRL 22LR Matches to be held year round. We also have OPEN RIFLE and FUN Matches including Blind Draw Team Matches several times a month Open to the Public.

The Host for Four Major Annual Events

We are proud to be the home of the annual Maine State Mid-Range & F-Class Championship -The Vacationland Match the Maine State Open Rifle XTC Championship Match each September, our Annual, very competitive, the Downeast Challenge Mid-Range & F-Class Registered Match.and our latest addition the NRL .22X Match.
Rifle Disciplines Support
NRA
We offer a full calendar of NRA Sanctioned Matches. F-Class, AR-Tactical, Match Rifle and Service Rifle. There is a full calendar of events including NRA Approved, Registered and Regional Matches and host several State Championships. We shoot on Electronic Targets.
CMP
We offer CMP Matches sanctioned by the Competitive Marksmanship Program, with a significant number of events each calendar year. We also host the State of Maine Open Rifle Championship on an annual basis and are a rotating host with other New England States for Regional Championships.
Precision Rifle
As Precision Rifle Shooting has expanded and grown in popularity we provide both training opportunities at our Scarborough Range and run 4-5 Matches at The Field of Dreams Range (AKA FoD) in Chatham, NH.
NRL .22
We are well into our third year of hosting monthly NRL .22 Matches which continue to grow in popularity. They are a great time for young, old and new shooters and provide an excellent training opportunity for PRS Centerfire Competitors,.
NRL .22X
We host an annual NRL .22X Lobster Match, stretching the limits of .22LR shooting for precision and accuracy. This Match is very popular and we can support over a 100 competitors using 4 ranges and 10-14 Stages.
Open Rifle and Instruction
All of our events are open to the Public, not just our members. We have several monthly Open Rifle Sessions and Fun Match. In addition we provide one-on-one instruction to new shooters for every Rifle Game. We also offer advanced Wind & Mirage classes – but our number one priority is safety!
Rifle Discipline Overview
Maine's Finest 100-600yd Range
The 600 yard Range at Scarborough has firing positions at 100, 200, 300, 500 and 600 yards. The range uses The Shotmarker Electronic Target System for Competitions, Open Rifle and Training Events. Non-Electronic Targets are available for member use, for any member to 300 yards for Rifle Committee Vetted Members the 500 and 600 yard lines are available.
Monthly Rifle Meetings
The Rifle Discipline meets in the Rifle Field House (or the outdoor Trap Pavilion) – check the calendar).. There are no Meetings from November through March). Please contact Charles Largay (207-838-2238) largay@me.com during the off season with any questions or urgent items. New rifle shooters are always welcome and the public is welcome to attend.
General Range Use & Events
Club Members may use the range for no fee when the range is not scheduled for Rifle Discipline Events (Please Check the Calendar). They must use the available wooden frame inserts with backers and provide their own paper targets Please validate your zero's before using the 600 yard Range.
Fees
The Event frees for NRA Registered Events is $35 per day (Juniors $25), NRA Approved Events $30 per day (Juniors $20), Open Rifle $10 (there are often Fun Match among rifle types for an additional +$5). Training & Educational Classes are $35.
Safety
Our range is a valuable resource to the club and the shooting community. Safety is our paramount concern. Safety starts with the shooter, their rifle and ammunition. Any safe rifle and ammunition per the official club policy is allowed on the range.
500-600 yard Lines
Members are reminded that they must hold a current NRA Rifle Classification to shoot beyond the 300 yard line or be vetted by a Rifle Committee Member. The Range has a five shot rule – you must be able to be on target in Five (5) shots at any hardline for any event. To become vetted contact the rifle committee.
More Information
Vetting – The Easy Way
Participation in any of our organized Open Rifle/Fun Matches or Practices at with one at 300 yard and another at 500 or 600yds and observed by a Rifle Committee Member will qualify for vetting. This applies to both non-members (public participants). If you have a current "Red Vetted" card it will be updated each year. Newly vetted members will received a new card.
Open Rifle /Fun Matches
Open Rifle Events are open to Members and the Public. The Fee is $10 ($+5 if you participate in a side Fun Match) and will be shot on the e-targets. Please have your zeros for each yard line. The format for each event may be changed based on the number of shooters who participate. The published document is a guideline, but may change. Check the Calendar Page of the Club website
**NEW** NRL 22LR
Beginning October 12th, 2019 Scarborough Rifle will begin hosting Precision 22LR Rifle matches using the published Monthly NRL 22NRL League Course of fire. For more information contact Jake Alexander
Rifle Committee Contacts
Rifle Chair – Charles Largay (207) 838-2238 largay@me.com
Rifle Secretary – Jim Drewett (781) 249-0249 sfga.rifle@gmail.com
Rifle Teasurer – Maureen Largay (207) 838-0489 mdlargay@me.com
Register Online
You now have the ability to register online on this website for all events. You may pay online or you may reserve your spot and pay at the event. If you can't make it, please notify us in advance if you can't make an event you've registered for.
Bring What you've got!
All of us started somewhere. Some were fortunate and started with youth programs. Some just like to plink Some like to test loads. Others just shoot for the enjoyment and pleasure and their #1 competitor is themselves.
Resources
Event sign-up form coming soon …